CologneOFF 2011 – Videoart in a global context

artvieoKOELN & le Muee di-visioniste present
CologneOFF 2011 – videoart in a global context
Is a nomadic festival project to take place simultaneously in virtual and physical space, developing between 1 January and 31 December 2011 and running in Internet and numerous venues around the globe during 2011 and 2012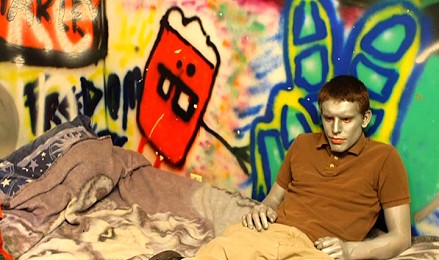 CologneOFF 2011 is focussing on experimental aspects of the "global" art medium "video" (experimental film and videoart) by spotlighting the diversity of artistic and curatorial contributions from many countries around the globe. Every month of 2011 is dedicated to other geographical global regions and thematic contexts.
The ambitious project is using CologneOFF VI – the 6th festival edition- as its fundament to be premiered in January 2011, as well a basic screening program to be extended and complemented by curatorial contributions of videoart, presenting and reflecting not only various views on the art medium itself, but also on the selected artists and art works intending to confront the audience a variety of artistic and curatorial approaches. The filters of 12 additional thematic projects complement the concept of presenting diversity.
Due to its nomadic character, the project is presenting primarily single channel videos to be screened, projected or installed, but optionally and occasionally also extended multi-level video works works can be considered in gallery contexts.
While CologneOFF 2011 will be present 24 hours a day on the net from 1 January 2011 on, each month physical events are scheduled at many places around the globe in form of screenings, presentations and exhibitions to be complemented by lectures and workshops and other audience related interventions.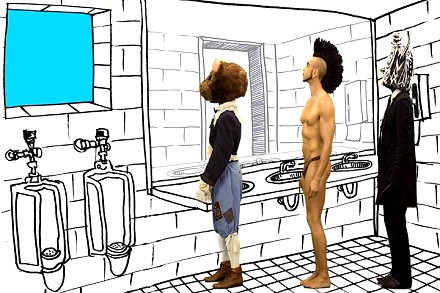 About CologneOFF
Founded in 2006 in the framework of [NewMediaArtProjectNetwork]||cologne, CologneOFF was initiated as Cologne Online Film Festival – a type of event which was set up as a curatorial project exclusively for the Internet, but due to my intensive engagement a lot of institutions and festivals were showing their interest in presenting the CologneOFF festival programs in the framework of festivals or media art contexts in physical space, resulting extensive screening activities in cooperation and networking, which became also the fundament for organising CologneOFF as a festival without a static festival location.
Together with VideoChannel – the mother platform for videoart – CologneOFF represents a very successful concept in an exchange between virtual and physical space. Both platforms are best introduced to the international art scene.
In 2010, the 6th CologneOFF festival edition in sequence is being prepared within the international network at different places, with a world premiere in Budapest in September 2010, including for the first time an international jury consisting of the curators from 7 internationally reknown festivals
–>
Margarida Paiva ( director Oslo Screen Festival), Gioula Papadopoulou (curator Videoart Festival Miden Greece)
Macu Moran (director Videoart World Barcelona), Giorgio Fedeli (curator VisualContainer Milan), Jonas Nilsson/Eva Olsson (Orebro International Videoart Festival Sweden), Mohamed Allam (director Medrar Video Festival Cairo Ägypten), Tamas Gabeli (director Budapest International Shortfilm Festival Hungary)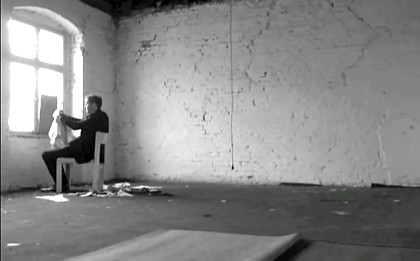 In this context, it became necessary to change the second part of the festival name into Cologne International Videoart Festival, taking into account the development of CologneOFF from an exclusive online festival to a physical festival with a strong online component.
Consequently, in 2010 the curatorial initiative artvideoKOELN was founded as the first physical platform based on the existing activities around "art and moving image" in order to organise CologneOFF as a new type of festival  CologneOFF 2011, combining different networks on different levels, an event which is not reduced to a couple of days, but extended to the 12 months of the year 2011 travelling around the globe and presenting "videoart in a global context" in its multiple sense.
#####
CologneOFF 2011 – video art in a global context
nomadic festival project
1 January – 31 December 2011
Multi screens online on Le Musee di-visioniste
Main screen 1 – CologneOFF VI
http://coff.newmediafest.org
Screen 2 – interactive
http://www.javamuseum.org
Screen 3 – geographical
http://www.nmartproject.net
Screen 4 – solo features
http://www.newmediafest.org
Screen 5 – curatorial
http://soundlab.newmediafest.org
Screen 6 – topical
http://videochannel.newmediafest.org
Screen 7 – special
http://cinema.nmartproject.net
Screen 8 – contextual updates & info
http://coff.newmediafest.org/blog/ (English)
http://2011.newmediafest.org (Deutsch)
Screen 9 – exhibition details
http://maxx.nmartproject.net
#####
Learn more about CologneOFF and download the PDF festival catalogues
http://downloads.nmartproject.net/CologneOFF_1st_edition_2006.pdf
http://downloads.nmartproject.net/CologneOFF_2nd_edition_2006.pdf
http://downloads.nmartproject.net/CologneOFF_3rd_edition_2007.pdf
http://downloads.nmartproject.net/CologneOFF_4th_edition_2008.pdf
http://downloads.nmartproject.net/CologneOFF_5th_edition_2009.pdf
CologneOFF – Cologne International Videoart Festival
http://coff.newmediafest.org
artvideoKOELN
http://artvideo.koeln