"Nothing Than Images" in Morocco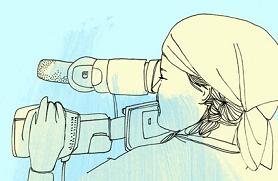 Under the title: "Nothing than Images"
http://www.goethe.de/ins/ma/rab/ver/fr4313982v.htm
The Goethe Institute Rabat/Morocco is presenting a series of events, lectures, workshops and presentations in March/April 2009 related to video and new media in the framework of the "German Moroccan Year 2009".
Besides the German Rotraut Pape, specialized in music videos and the French video artist Gérard Couty, Wilfried Agricola de Cologne, media artist and founder/director of [NewMediaArtProjectNetwork]:||cologne are invited to bring new media art creations and networking closer to Moroccan artists to the local audience in Rabat and Casablanca.
Wilfried Agricola de Cologne will focus his contribution on the multi-dimensionsal activities in the framework of his global network,


collaborative, participatory and networking aspects and global video art manifested in VideoChannel – video project environments and CologneOFF – Cologne Online Film Festival and in workshops with local artists the development of an artist run platform of videoart from Morocco.
The series of events will be completed by a screening of a compilation of videos from CologneOFF IV – Here We Are!.
Another highlight of the series of events is a presentation of
40jahrevideokunst.de – Digital Heritage
"German Videoart from 1963 until today"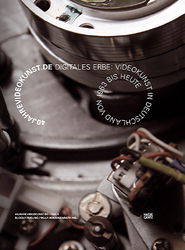 including German pioneers in video art like Wolf Vostell, Joseph Beuys, Gerry Schum, Katharina Sieverding, Abramovic/Ulay, Jochen Gerz, Valie Export, Ulrike Rosenbach, Klaus von Bruch, Dieter Kiessling, Marcel Odenbach, Rebecca Horn, Maria Vedder, Corinna Schnitt, Christian Jankowski and many more.
All events take place in the framework of the Goethe Institut Rabat and FAN – Int. Festival of Video and New Media Casablanca 1-4 April 2009.