International Animation Film Festival BANJA LUKA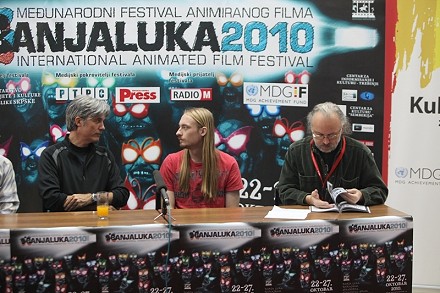 International Animation Film Festival BANJA LUKA
(partner of animateCOLOGNE – Cologne Art & Animation Festival 2012)
International Animation Film Festival BANJA LUKA 2012. in organization of Association for Visual Arts FENIX ART represents historical continuity of film animation in Banja Luka. Festival has its roots in The May Festival of Animated Film held 1971, first of its kind in ex Yugoslavia. In the years to come The May Festival was transformed in movie manifestation named The Festival of Filmmaking.
Interest for animated film in Banja Luka was renewed in 2005.by the group of young film workers from the Association for Visual Arts FENIX ART. Mission of organization is to promote film art education through professional development, service, advancement of knowledge and leadership. Main goal of organization is arising film culture in area such as: animation, documentary, experimental films, archive film and to populate comic book and photography.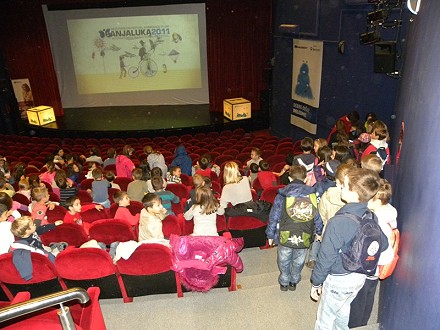 International animation film festival Banjaluka 2012 is the progress.
The Festival Program consists of:
* Competitive program
* one of the major national film animation
* Non-competitive screenings: author's retrospectives, children animation
* Workshops of animated film
* Book promotions, exhibitions, meetings with filmmakers
* Music events
In the last four years festival hosted some of the most important figures of world of animation – Jerzy Kucia, Piotr Dumala, Bill Plympton, Sandra Desmazieres, Mikhail Aldashin, Wiola Sowa, Cordell Barker, Nedeljko Dragić, Phill Muloy, Clare Kitson, etc.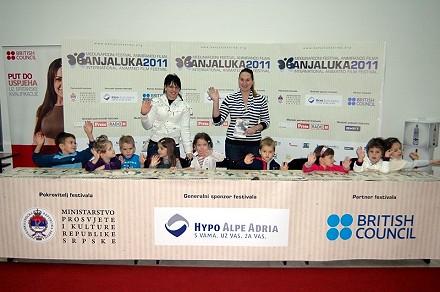 Every year in the festival focus is one of the major national film animations. The first festival's edition was in 2008 representing big retrospective of Polish animation (more than 60 animated films were screened) prepared by Jerzy Kucia, famous Polish animator. In the 2009 was Russian animation prepared by Mihkail Aldashin, 2010 Canadian animation and last year British animation prepared by Jayne Pilling founder of the British Animation Awards.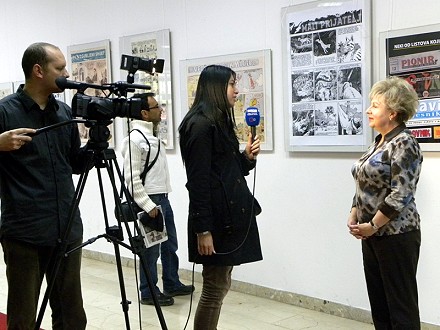 This year we are planning to organize a big retrospective of French animation which would be main program of the festival.
In the framework of the coming festival Banjaluka will host artvideoKOELN –
"animateCOLOGNE – Cologne Art & Animation Festival" presenting one screening programs of the "Best of animateCOLOGNE".
For more information visit our web: www.banjalukanima.org