NewMediaFest'2010
10 Years [NewMediaArtProjectNetwork]:||cologne
global heritage of digital culture
1 January – 31 December 2010
http://2010.newmediafest.org
Initiated 10 years ago by the Cologne based media artist Wilfried Agricola de Cologne, the project of the global network, entitled: [NewMediaArtProjectNetwork]:||cologne – developed from a small Internet based art piece to a global wide acting context of digital art creation – spread on a variety of project platforms dedicated to different types of contents and art media., just to mention some–>
A Virtual Memorial Foundation (memorial contexts)
Cinematheque (streaming media)
JavaMuseum-Forum for Internet Technology in Contemporary Art (net based art)
SoundLAB Cologne (sonic art)
VideoChannel Cologne (videoart in a global context
CologneOFF – Cologne Online Film Festival
(a new type of film & videofestival dedicated to art forms of film and video)
AdC Timed Based Art (distributed culture)
Please download the PDF for more details
http://downloads.nmartproject.net/2010_The-Network_Wilfried-Agricola-de-Cologne.pdf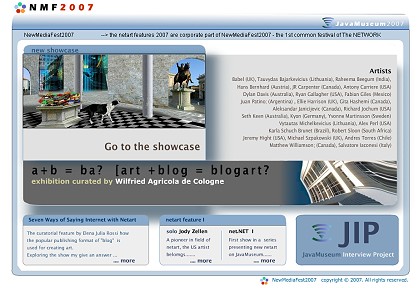 NewMediaFest'2010
takes the chance of the 10th anniversary to initiate during one year new projects and cooperations on all network platforms, as well as spotlighting the most important projects realised during 10 years in an exchange between virtual and physical space, including more than 2000 artists, curators, organisations and institutions, the pioneering decade of new forms of contemporary art.
Many of the projects to be spotlighted received prizes ansd awards and were presented on the most relevant festival and exhibition contexts worldwide.
As a media art project itself, the global network started already years before Web2.0 was invented, still successfully running social online contexts which were, differently than Facebook & Co open not only to networking creators, but also available to the entire online audience without any restrictions. The global network incorporates a variety of diffferent types of art media, related projects and platforms, whereby Wilfried Agricola de Cologne is acting in different identities as an initiator, festival director, curator, programmer, multi-media developer, artist, and many more.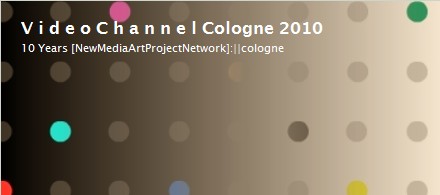 NewMediaFest'2010
is organised as a networked festival context, which is coordinated online in form of a blog journal, displaying and announcing daily new program features online and physical events. However, the festival is not completely scheduled in all details, yet, until its end on 31 December 2010, so there is sufficient time and space for experimenting, new and additional initiatives, virtual and physical projects and collaborations during the coming year.
Please download the PDF for more details
http://downloads.nmartproject.net/NewMediaFest2010.pdf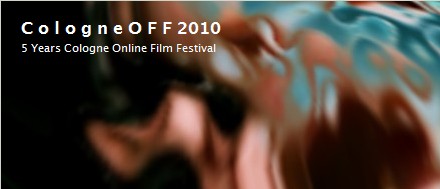 A special hightlight of the festival year will represent the 5th anniversary of CologneOFF –> CologneOFF VI – Let's Celebrate! – 6th Cologne Online Film Festival which is planned as a networked event to be launched in September 2010, including a networked jury, consisting of
Gioula Papadopoulou, curator of Videoart Festival Miden (Greece), Margarida Paiva, director of Oslo Screen Festival (Norway)
Macu Moran, director VideoArtWorld Barcelona (Spain), Tamas Gabeli, director of BuSho – Budapest International Short Film Festival (Hungary)
Giorgio Fedeli , curator & president of Visual Container Milan (Italy), Mohamed Allam, director and curator of Medrar, Cairo (Egypt)
Jonas Nilsson, manager of Art Video Screening, initiator and chief-coordinator of Örebro International Videoart Festival (Sweden)
Please download the PDF for more details
http://downloads.nmartproject.net/CologneOFF6_entryform.pdf
During the first month – January 2010 – following features are expected to be launched
–>
1. CologneOFF V – Features for One Day on VAD – Video Art Database
2. VideoChannel – French Video Art
3. JavaMuseum – start of the netart features of JavaMuseum Journal – Celebrate!
4. Cinematheque – launch of Flash & Thunder – Flash as a tool and Medium for artistic creations
5 On 27 January 2010 – 65th Return of the Liberation of the Concentration Camp of Auschwitz –
A Virtual Memorial Foundation & VideoChannel will launch
SFC – Shoah Film Collection and related program components
Please check the program features online on http://2010.newmediafest.org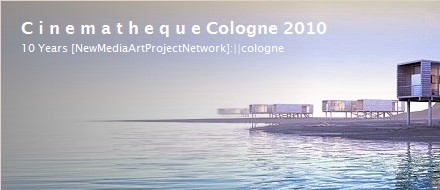 NewMediaFest'2010
includes at its start following physical partners as a basis
Videoart Festival Miden (Greece)
Oslo Screen Festival (Norway)
BuSho – Budapest International Shortfilm Festival (Hungary)
Art Video Screening Orebro (Sweden)
Video Art World Barcelona (Spain)
Visual Container Milan (Italy)
Video Festival Cairo (Egypt)
Manipulated Image Santa Fe /New Mexico (USA)
and many more to join, yet.
————————————————————-
[NewMediaArtProjectNetwork]:||cologne
experimental platform for art and new media
http://www.nmartproject.net
CologneOFF – Cologne Online Film Festival
http://coff.newmediafest.org
NewMediaFest'2010
10 Years [NewMediaArtProjectNetwork]:||cologne
global heritage of digital culture
1 January – 31 December 2010
http://2010.newmediafest.org
Join NewMediaFest'2010 on Facebook
http://www.facebook.com/group.php?gid=404197070650
newmediafest2010 [at] koeln.de