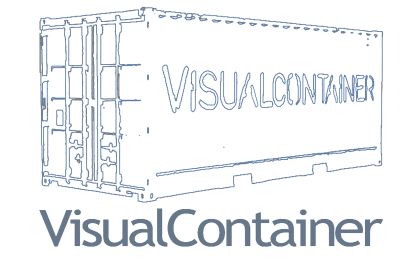 VisualContainer
[VideoChannel partner presented on MICROWAVE Hong Kong 2009]
The not-for-profit association VisualContainer was launched in Milan (Italy) in 2008 in order to distribute and promote videoart works and projects in Italy and abroad.
Striving to configure a pole of collection, research, study and promotion of video artworks by artists at any level of career, upon pointing out the lack of a qualified video and new media-art distributor in Italy, VisualContainer is the first Italian operator to fill in such gaps.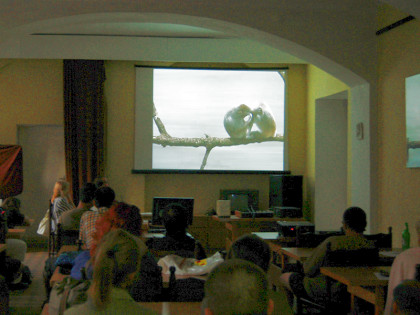 Conference on Videoholica festival Varna/Bulgaria 2009
The project originates thanks to the effort and commitment of art critic Giorgio Fedeli and video artist Alessandra Arnò, with the aim to allow young emerging Italian artists achieve visibility both in Italy and abroad and to supply further promotion and diffusion of works by Italian and international operators already active in the current contemporary art outline.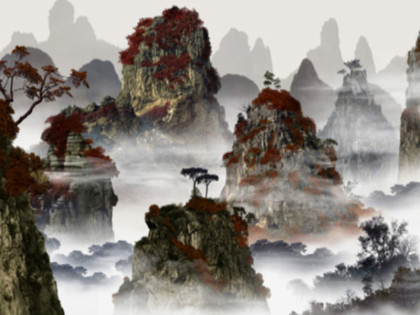 VisualContainer can thus boast on an archive of dozens of videoart works from both Italian and foreign artists, most of which are available for free viewing on the association's website, enhancing their visibility to wordwide on-line passionate and professional audience.
Upon direct request or thanks to projects curated by the association, which are always tailored-suite to the artistic/poetical values of the works and to the artists' requirements, any endeavour is used to allow the videos the most appropriate promotion and distribution to either the public or private audiences, be it for cultural, didactic, exhibition purposes.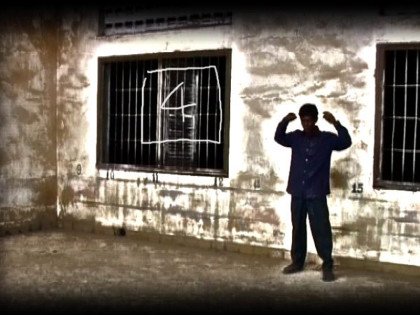 Video by Alexandra Arnó
Besides, since its launch VisualContainer has strongly believed in and favoured the potential connected with an informational and exchange network within videoart organisations on a national and international level: distributors and documentation/research centres have been proactively contacted and involved so as to catalyze an interest to the Italian production abroad, also thanks to an ever-growing participation in conferences, festivals and video screenings welcoming Italian videoart.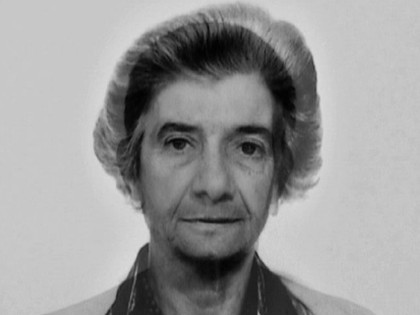 video by Iginio De Luca
Just within its first running year, many a interesting and fruitful collaborations and partnerships have arisen with other international organisations such as Videochannel, Videoholica, namaTRE.ba, Streaming festival, In/Out Festival, among others.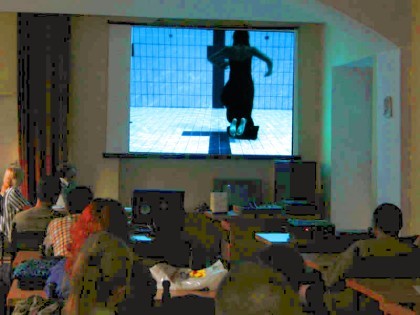 Conference held at Videoholica festival Varna 2009
VisualContainerTv: the first Web Channel devoted to international videoart
Such a network has much enjoyed from the launch of a side-by project by VisualContainer: the first Web channel devoted to international videoart.
On February 2009 VisualContainerTv started its broadcast: a streaming platform which welcomes and presents the best international videoart festivals and curatorial projects from all over the world, providing all passionate and professional videoart followers with the most updated videoart scenery worldwide. Anyone surfing on the Internet can freely access and watch the webtv and its HD video programme: VisualContainerTv has thus become an active network for informing and being informed about the latest tendencies of videoart, as well as a most appealing and fruitful mean for cultural exchanges among countries.
Selections from videoart festivals from Argentina, France, Germany, Spain, Bosnia, the Netherlands have been presented on the webchannel, as well as special screenings over Italian and international protagonists, such as multimedia operator Claudio Sinatti or the French collective "Le Matrice", just to name a few, all of whom have been introduced within interviews and special monographic presentations.
www.visualcontainer.org
www.visualcontainer.tv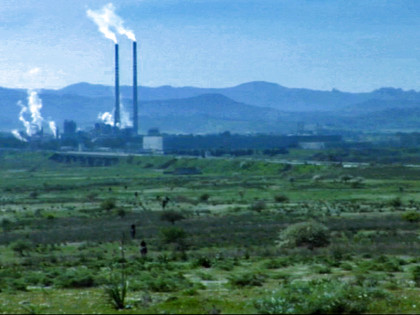 video by Pietro Mele