VideoBabel International Festival
Video Art + Experimental Audiovisual Creation
www.festivalvideobabel.org
The VideoBabel Festival is a project with an international reach, founded in 2009 by Jorge Mora Fernández (Spain), and based in the city of Cusco, Peru. It is a project focused upon the democratization, dissemination and promotion of audiovisual and digital culture in Peru and other regions of the world. More than 500 audiovisual works from different countries have participated in the three annual events held since 2010. In 2012 the festival attracted the participation of 252 videos. A total of 9 cash prizes were awarded by an international jury to Peruvian and foreign film makers in different categories.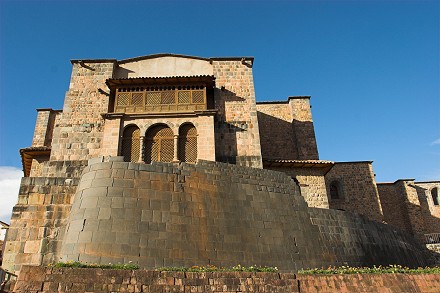 Since 2011 the organization and coordination of the festival has been entrusted to the non-profit "Charlie Quispe & Co" Cultural Association, based in Cusco. The presentations, talks and workshops are held in the facilities of the Saint Dominic Priory – Qorikancha, which is currently the leading and most active cultural center in the city of Cusco, and which has provided its unconditional support for the festival since its inception.
Beginning with the 2013 event, the festival will be focused upon innovative expressive languages and include video art and experimental audiovisual production. While the competition is open to all those who wish to take part and is oriented towards artists in Peru and Latin America, a collaboration and exchange program is being developed with events and organizations that share our objectives in different regions around the world. The main goal of this program is, on the one hand, to provide a broader international platform for the diffusion of Peruvian and Latin American audiovisual production, and, on the other hand, to showcase in Peru the latest achievements and experiments to emerge from other parts of the world.
VideoBabel International Festival
Video Art + Experimental Audiovisual Creation
www.festivalvideobabel.org
Museo del Convento de Santo Domingo – Qorikancha Cuzco/Peru