Shams – The Sunflower – Beirut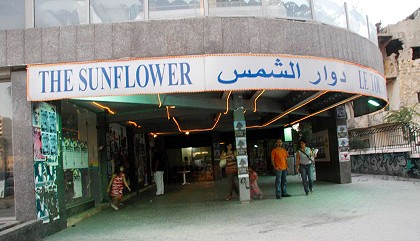 Shams – The Sunflower Beirut/Lebanon is the partner institution of CologneOFF; inviting CologneOFF 2011 – videoart in a global context to be presented during 4 days, 31 August – 3 September 2011 via screenings and installation.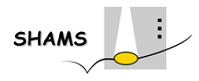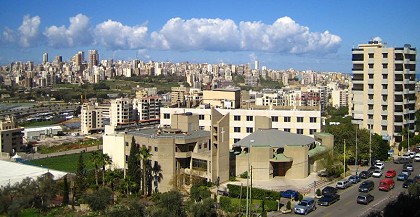 SHAMS Cultural Center
for Performing Arts,Encounters and Debates
The Cultural Cooperative Association
for Youth in Theatre and Cinema
Founding Project of a Lebanese Cultural Center
for Performing Arts and Cinema
The artistic and cultural work in Lebanon have to face a deplorable situation due to the deficiency of the institutions, to the deterioration of the private patronage, to the poor conditions of production and diffusion, to the absence or lack of research, of reflection and of exchange and to the almost inexistent places of encounters and debates.
Having a strong background
– through its experience in the "Youth Festival" for the arts of performance and audiovisual, in the workshops (training and Creation) and in the "Saturdays Encounters"
– through its implantation in the universities milieu and in between young artists in Lebanon and
-through its relationship with many Arabic and European institutions the Cultural Cooperative Association SHAMS is founding a Lebanese Cultural Center for Performing Arts: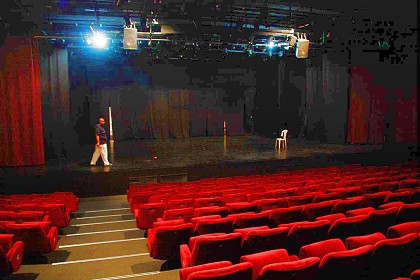 The SUNFLOWER (DAWAR Al SHAMS)
The surface 1000 m2 on ground (1500 m2 on 2 floors)
The disposition
 Theatre house: 320 seats
 Library and Documentation Center (under consideration)
 Workshop studios (for training and rehearsals)
 Audio-visual studio
 Offices
 Warehouse
Why this project is significant?
The artistic and cultural productions in Lebanon are enduring:
o The incapacity and inadequacy of the institutions
o The fluctuation of the technical conditions of production and distribution
o The insufficient resources in research, in education and in cultural exchanges
o The lack of places devoted to cultural encounters and debates
The artistic and cultural productions in Lebanon are requiring:
o A continuous training and education
o A support to the production and the distribution of young artists' productions
o A permanent bond with the public
o A documentation of the Lebanese artistic productions
The artistic and cultural productions in Lebanon are threatened:
o By the immigration of the youth
o By the lost of the cultural memory
o By scattering and instability
The artistic and cultural productions in Lebanon are challenged:
o By discovering and maintaining the young artists
o By appreciating and focusing on the Lebanese cultural treasure
o By transforming Beirut to an Arabian – Mediterranean cultural center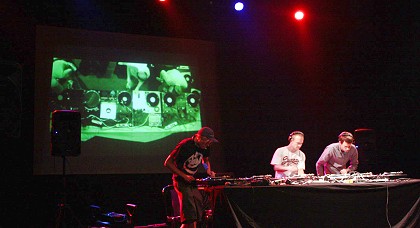 The program of the Cultural Center for Performing Arts is based on durability and improvement of opportunities for young artists
 To practice their profession
 To express their ideas
 To discuss their experience
 To develop their knowledge, training and culture
The partners in managing this project:
"KHAYAL" an educational and artistic Association for children
"ICARE" an Academy for students in audiovisual and multimedia
The allied foreign organizations:
"Espace Culture Multimédia" (Marseille)
"Al Mawred" (Brussels)
The Cultural Cooperative Association for Youth in Theatre and Cinema SHAMS
SHAMS is an independent Lebanese Cultural Association whose aim is to organize and produce a variety of artistic activities (including both dramatic arts such as: theatre, mime, dancing, singing, … and audio-visual arts such as video, cinema, and multimedia shows, …) as well as to give the young talents the opportunity to work and develop their knowledge and proficiency.
SHAMS was founded in January 1999 in Beirut (ministerial warrant n° 4/2T – Gazette of 21/1/99).
It has the status of a non profit cooperative association where each production will benefit from a complete artistic autonomy, based on a professional coordination and a common planning, and public relations policy.
The founding team includes graduated artists from different Lebanese Institutes of Dramatic, Artistic or Audiovisual Studies, who are looking to practice their profession and continue their education through research and experience.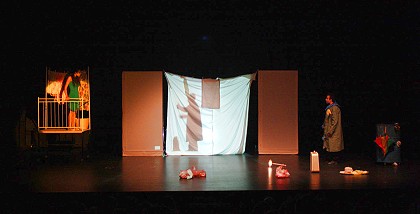 SHAMS Objectives
1- To instigate young creators to make new productions
(In both scenic and audiovisual domains) by giving them modern professional and technical equipment to work with.
2- To ensure continuity and develop exchanges
In a gathering place available for cultural animation where young artists will be able to improve their training, to enlarge their knowledge and to participate to the debate issued from the confrontation of ideas and experiences.
3- To participate in the active Euro-Mediterranean culture
By developing regular exchanges, co-productions and encounters with the local and international cultural structures
4- To create and activate the basis of the cultural progress
Through the establishment of a Documentation Center including a library, a media center, a data base and an audiovisual studio.
SHAMS
P.O. Box 166021 – Beirut, Lebanon
Phone: 961/1/381290 961/3/506279 Fax: 961/1/ 381290
E-mail: assshams@cyberia.net.lb.
Web site: www.shamslb.org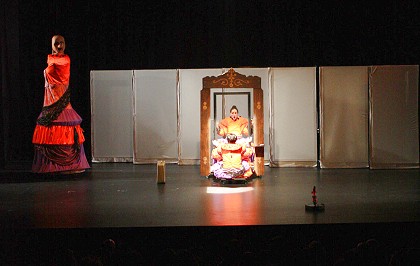 KHAYAL
1. KHAYAL for arts and education is a non profit educational and artistic Association
– Date of creation of KHAYAL: December 2004.
– Address: Beirut, Lebanon, Tel: 961 3 209467 – 961 3 050137, Fax: 961 1 551164,
Email: dakroub@cyberia.net.lb, nehmenehme@hotmail.com– Organization: Non profit Cooperative association.
– Persons in charge: Karim Dakroub, President.
Marie Rose Geha, Vice President.
Nehme Nehme, General Secretary
2. Vision of the Association:
1. We aim to create a deeper connection between artists and society to elaborate his socio-economic statue and transform his art from privilege to necessity.
2. Encourage and participate in high level production in purpose to promote non commercial performances especially children's and young people's.
3. Enhance the relation between the community and art in order to integrate art in education, psychotherapy, awareness, etc.
4. Work to enhance children's imagination and creativity through arts.
The "Lebanese Puppet theatre" is the main partner.
3. Résumé
KHAYAL has an ambitious vision regarding youth, and children. Its activities target, directly and indirectly, a wide range of people in order to re-establish the value of art in our after war community and calibrate their senses toward art. Our projects are divided into five sections:
Production – Festival, seminars and socio-cultural activities – Audio-Visual and Multimedia – Workshops and sessions – Researches and documentation
4. Beneficent of KHAYAL
Individuals: Young artist, Art and communication art students, psychology and education students, researchers, members of the KHAYAL, teachers, children and young people, and independent individuals and artists, etc.
Groups: NGOs, Educational institutions, municipalities, other groups and partners (local and international).
Indirect beneficent – Children and young people.
5. KHAYAL members profile
All KHAYAL members are qualified in education and performing art, most of them worked for the Lebanese puppet theatre for many years, and children's Television program, manage festivals, seminars, workshops, and education.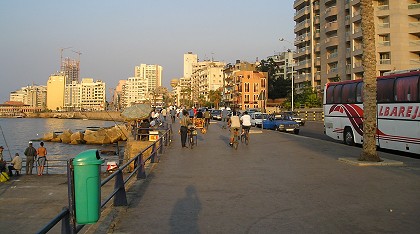 ICARE
Audiovisual Academy
Icare Audiovisual Academy was founded in 2002.
Since its establishment, the students were able to follow a program based on practical workshops and productions in audiovisual and multimedia.
The main activities of the Academy are concentrated in audiovisual and multimedia productions executed by the students, the teachers and the workshop masters. Further, The Academy collaborated in the production of several short films and documentaries produced by its students and the students of other institutions.
Internationally, the Academy has organized the following workshop: Scriptwriting in collaboration with the FAMU (Prague, Czech Republic), Multimedia in collaboration with the ECM (Marseille, France) and two workshops dealing with sound conception on PC (Vegas and Pro Tools) in collaboration with Peacefender (Sydney, Australia).
In November 2005, the Academy hosted two workshops, Documentary Veejaying in collaboration with Digital Borax (France) and Multimedia (SPIP) in collaboration with ECM (France).
From 2006, ICARE is a major partner in RAMI, Rencontres Arts et Multimedia International, (rami. lafriche.org).